During my time at Jetty, as an assistant to the creative director, I was tasked with developing various graphics for the company's apparel lines. These projects included graphics for seasonal lines and a capsule line, to be sold exclusively in Jetty's flagship retail location.

disciplines

— design
— apparel design
— illustration
The Diver Skull Tee was created for the Jetty Spring/ Summer 2016 Line. This shirt became a seasonal line best seller and was acquired for online distribution by Tilly's.
Due to the successful sales of the Spring/ Summer 2016 run of the Diver Skull Tee, Jetty decided to run the design again in a new color way for their Spring/ Summer 2017 Line. The Diver Skull Tee was also featured in a video on Jetty's Instagram.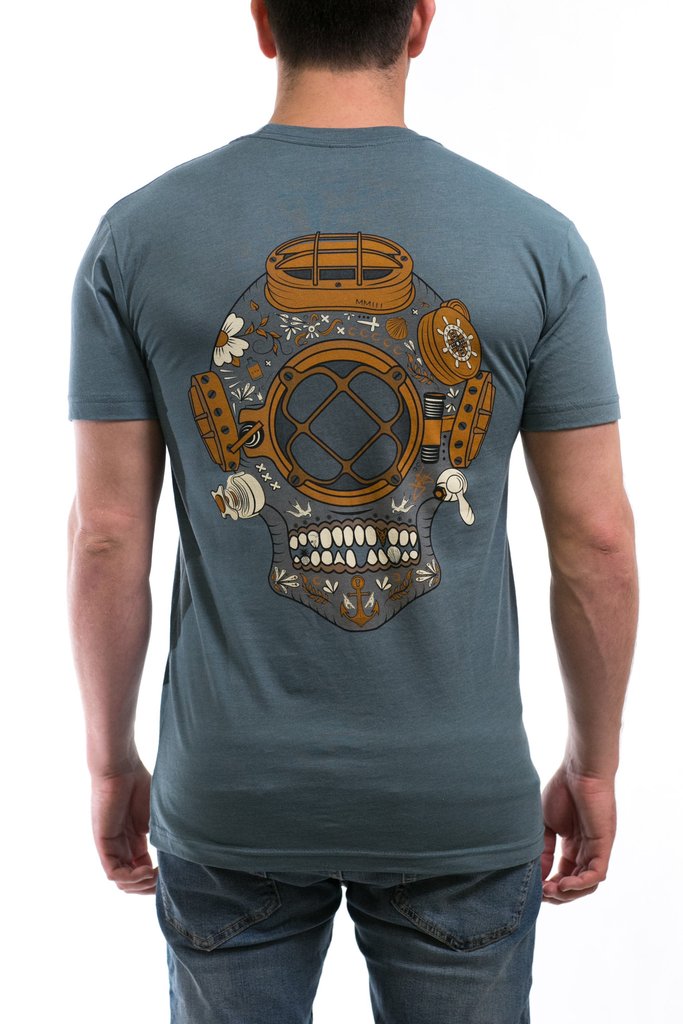 The Starboard Line was created to be sold exclusively at Jetty's flagship retail location. The goal of this line was to develop a series graphics that paid homage to the companies roots. The line incorporates graphics from the companies archives that were taken out of retirement and refreshed as well as new, original designs that align with the brand aesthetic and local Long Beach Island culture.

 
The Starboard Line Look book
The Rocket Dog Tee was created as part of a limited edition Fourth of July capsule line during the Summer of 2016